A Tasting Experience, Right From Your Kitchen
Coffee has always been a beverage that brings people together. While we can't gather in person, why not gather from our kitchens and coffee tables to enjoy a unique tasting experience?
We're hosting our first ever virtual tasting this April! Anyone can tune in, but thirty of you will get to taste along LIVE from the comfort of your home.

Purchase a tasting kit and you'll receive pre-portioned samples of all three coffees that we'll be featuring during the event, as well as instructions for how to set up before we go live.
Anyone can watch, but to participate during the virtual tasting you'll need the following:
Durango Joes Tasting Kit
Computer or phone with internet access.
Digital scale that measures grams.
Three mugs or small bowls.
Kettle or other means to boil water.
One soup spoon per participant.
Each tasting kit is recommended for 1-3 participants in a household.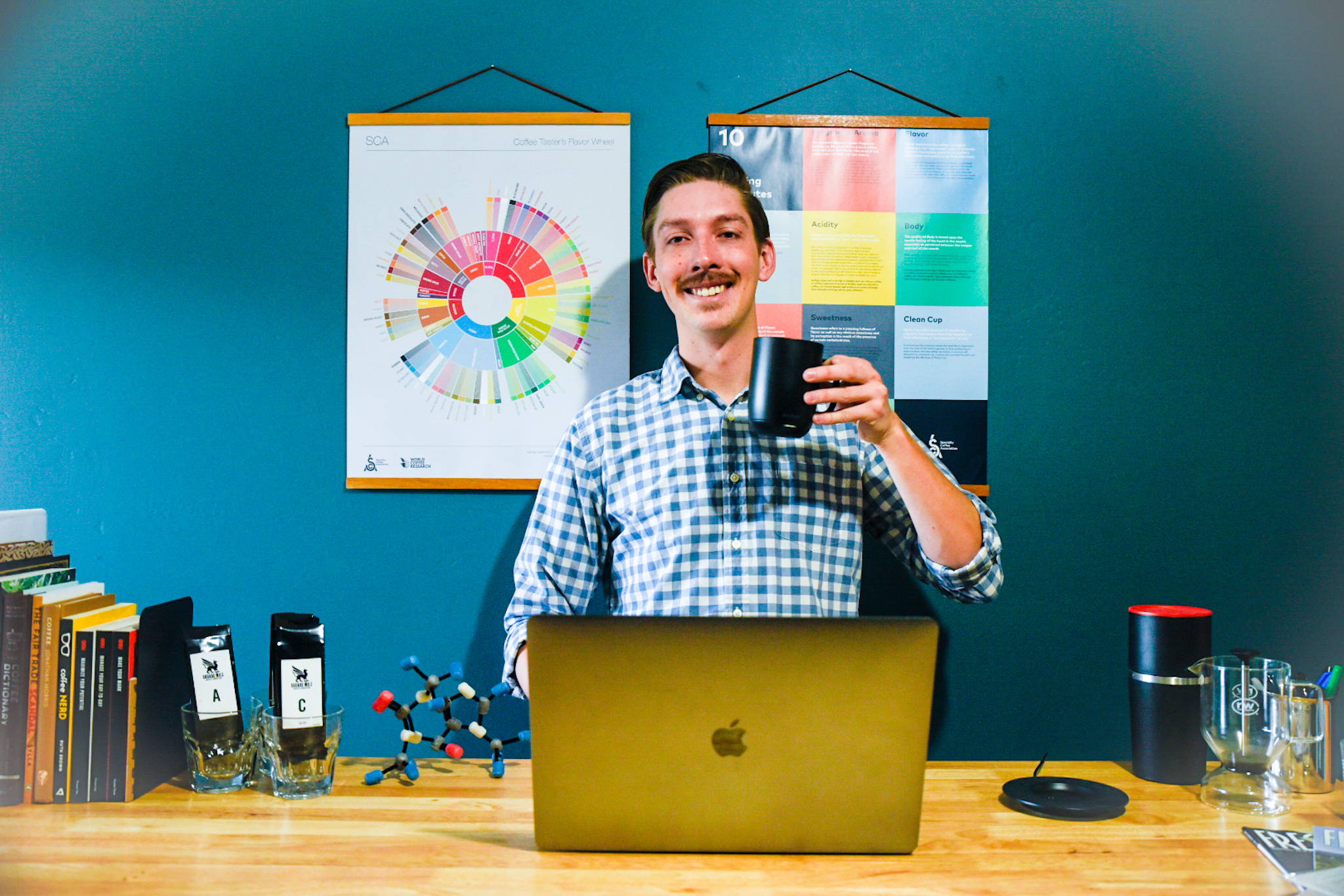 Trevor Ogborn is the Creative Manager for Durango Joes Coffee, a Coffee Knowledge instructor for baristas and public events, and is the host of the upcoming Bean Discovery Podcast.